In this recorded FxMedicine podcast with Andrew Whitfield-Cook, Dr Christine Houghton discusses the science of antioxidants as it applies to the clinical practice of Nutritional Medicine.
Do human cells really need high dose 'antioxidants'?
The newer science of redox balance
How the emerging science of Nutrigenomics MUST change the way we consider antioxidants as supplements
How some common antioxidant block the cell's danger signals
Optimising cellular function using an upstream approach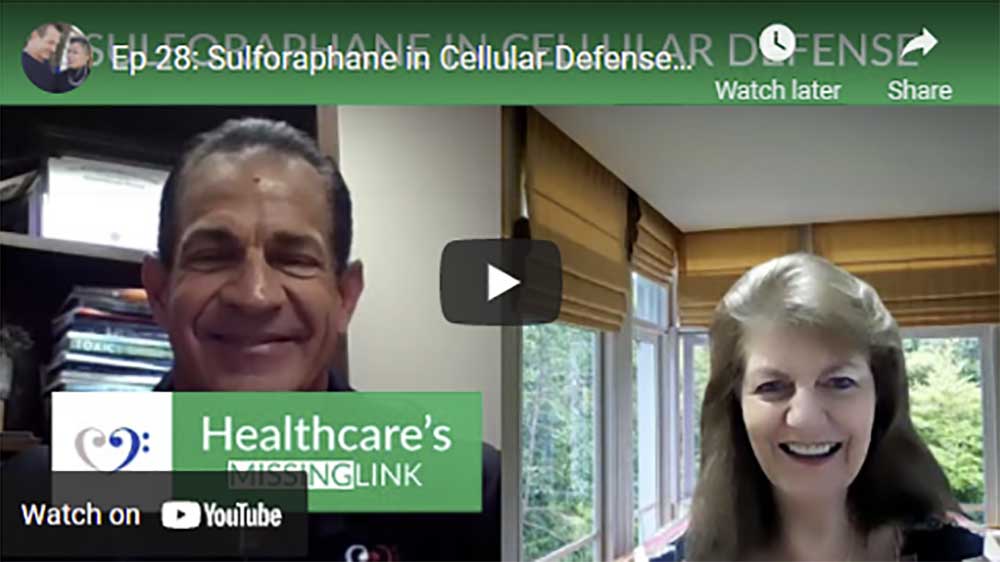 Listen to this video discussion between Dr Mark Sherwood from Healthcare's Missing Link and Dr Christine Houghton. Dr Houghton highlights the many clinical applications of the broccoli sprout-derived sulforaphane molecule. If you practice Clinical Nutrition, you may be in for some surprises as Dr Houghton illustrates the many nuances of the sulforaphane molecule and how it can completely change the way you think about restoring homeostasis.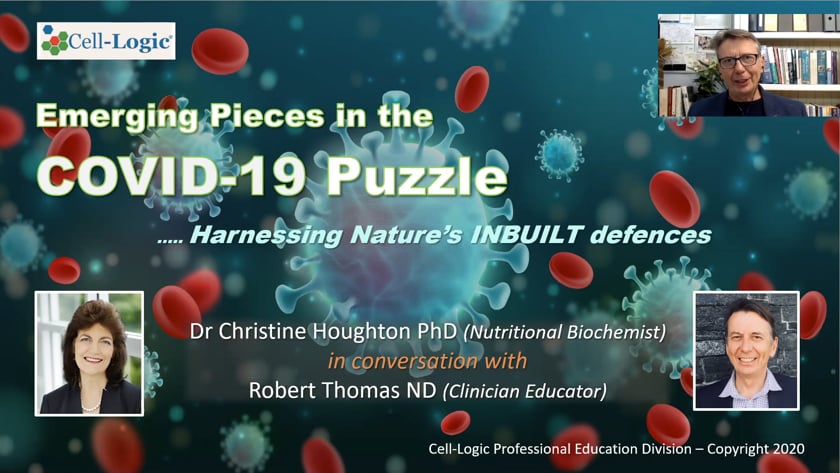 Episode 3 of our 3-part series on "Emerging Evidence for Nature's Inbuilt Defences". In this episode, we discuss Activating the Immune Defence – the four key steps.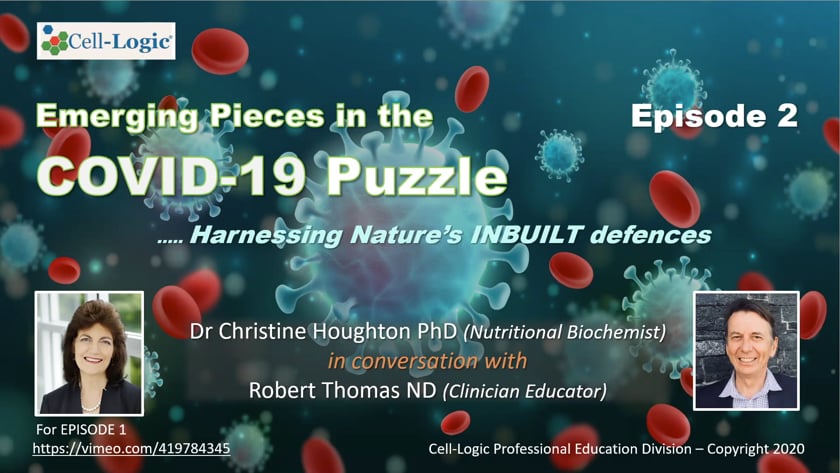 Dr Christine Houghton and Robert Thomas delve deeper into the immune system in Part 2 of Emerging Pieces in the COVID-19 Puzzle.
Emerging pieces in the COVID-19 puzzle.Harnessing Nature's INBUILT defences. Brought to you by Cell-Logic Professional Education Team, presented by Dr Christine Houghton PhD (Nutritional Biochemist) and Robert Thomas ND (Clinician Educator).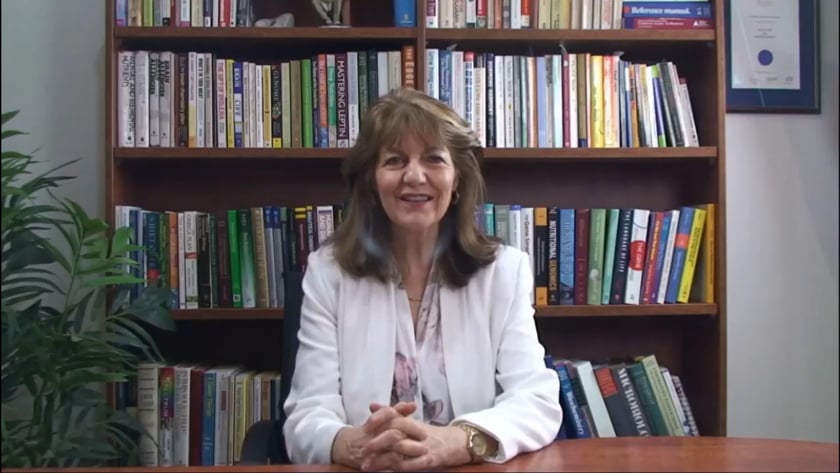 This is an introduction to our 12 hour seminar available in the Online Courses page. G.E.M.M. provides the clinician with Evidence Based Learning paired with real clinical solutions including a large focus on diet and lifestyle strategies to manage chronic disease, dysregulated inflammation, immune-compromised and/or metabolic disease patients with underlying gut issues.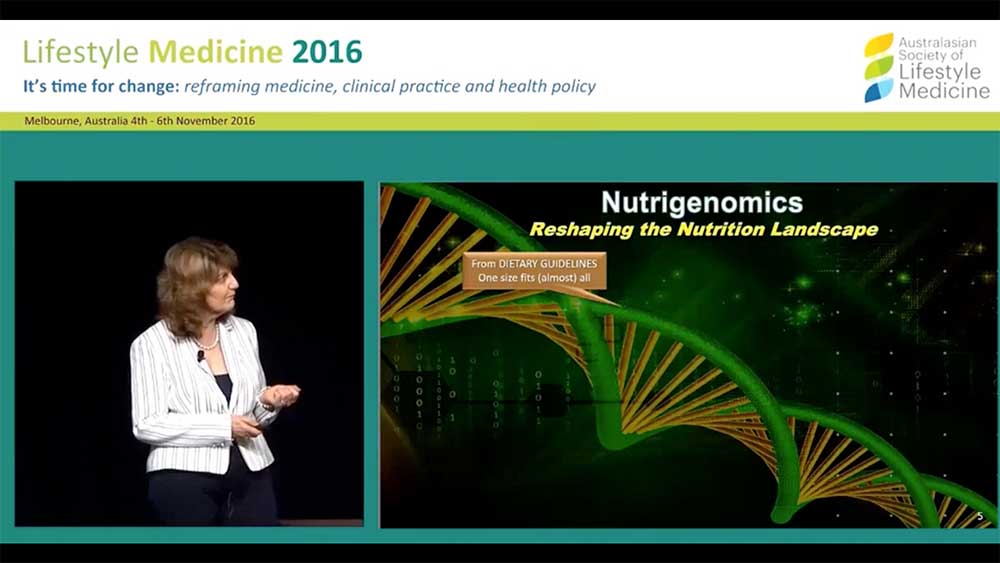 Understanding Nutrigenomics has changed nutritional medicine from population based – best fit – into personalised medicine. In this video Dr Christine Houghton takes us through what it means to each individual patient's case when you know the genomics. Nutrigenomics, is a science studying the relationship between human genome, nutrition and health.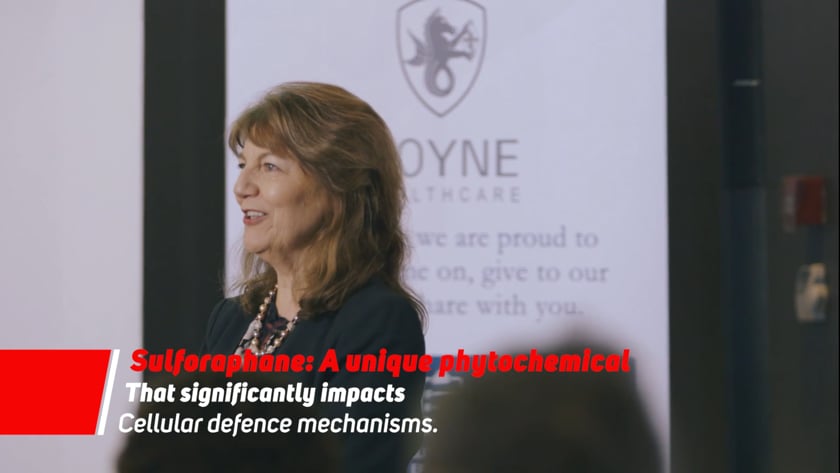 Sulforaphane is a compound formed in plants of the Broccoli vegetable family. The vegetables of this plant family are known as Cruciferous Vegetables. Sulforaphane has been extensively researched for its health-promoting benefits. Find out more about this incredible compound in this in-depth video.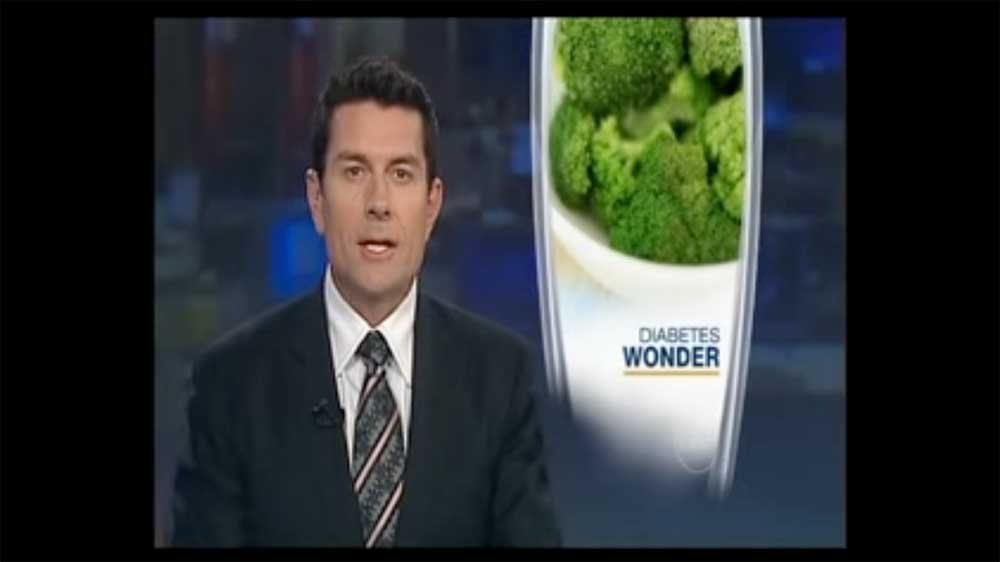 Broccoli Sprouts are a concentrated source of Sulforaphane, the bioactive compound which enhances cell defences.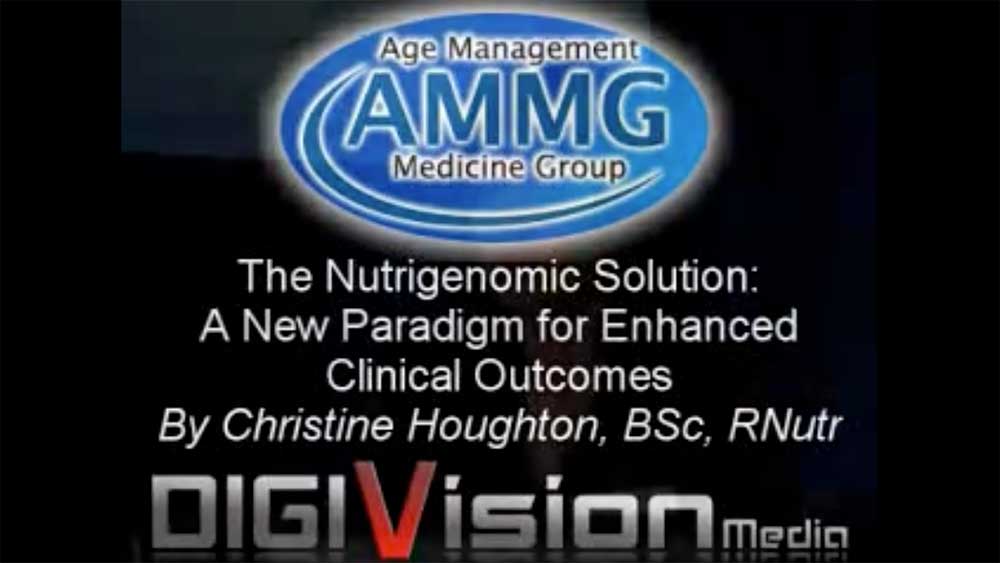 A New Paradigm for Enhanced Clinical Outcomes
This clip is the introduction to the Nov., 2013 Age Management Medicine Group (AMMG) annual conference, Las Vegas, NV. Presented by: Christine Houghton, Nutritional Biochemist.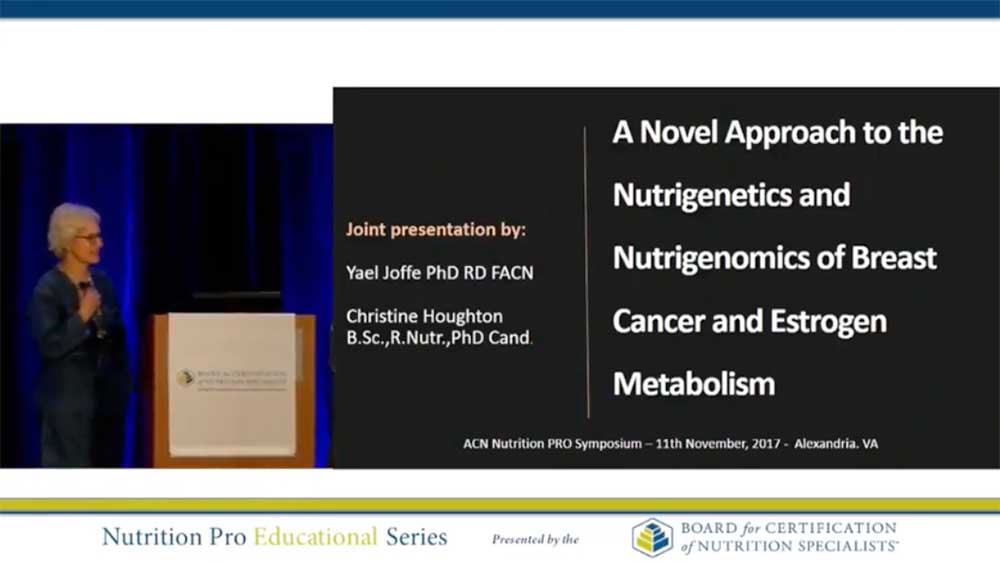 Dr Christine Houghton and Dr Yael Joffe co-presented at the American College of Nutrition (CAN) annual conference in Washington last November.
SULFORAPHANE, MICROBIOTA and INFLAMMATORY RESPONSE with Dr. Christine Houghton
Subscribe to our Newsletter
Subscribe to receive articles covering the latest on a range of health-related topics, special promotions and coming events. Be assured that we will never share your email address.