OUR FOCUS ON QUALITY EDUCATION
As part of our commitment to providing quality education for clinicians and consumers, Cell-Logic regularly contributes to conferences throughout Australia and internationally.
More recently, COVID-related restrictions affecting attendance at live events has meant that we are unable to list forthcoming live events at this time. You may instead, wish to view details of future webinars and some of our past events.
Upcoming Clinician Events
Conversations in Nutrigenomic Medicine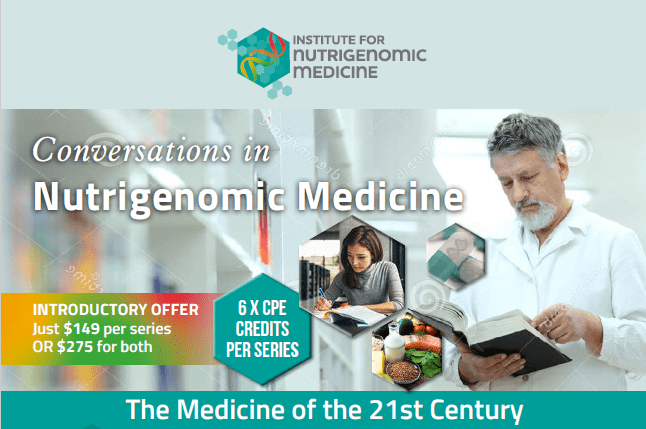 Welcome to Conversations in Nutrigenomic Medicine, a novel format presenting the key principles that are at the foundation of this emerging science, rapidly taking the practice of Clinical Nutrition to a new level.
Although there are many available options for learning about Nutrigenetic testing, there are few opportunities for clinicians to gain a deeper understanding of its companion science, Nutrigenomics.
Conversations fills that gap as a niche programme in graduate clinical education. Already acknowledged as a global leader in Nutrigenomics, Cell-Logic, through its newly-formed Institute of Nutrigenomic Medicine, presents this practical, clinically-relevant approach which underpins our other Educational Programmes and the Product Formulations based on these principles.
Recent Past Events - Clinician Webinars
Recent Past Events - Clinician Conferences
Subscribe to our Newsletter
Subscribe to receive articles covering the latest on a range of health-related topics, special promotions and coming events. Be assured that we will never share your email address.