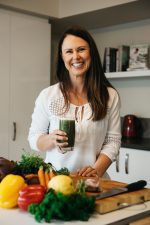 Description of you / your practice
Tracey Gartner naturopathic practitioner has over 16 years dedicated to guiding high-achieving women on a transformative journey from stressed and overwhelmed to thriving vitality. With a strong foundation in the sciences, Tracey blends evidence-based practices with holistic principles, providing a unique and effective approach to wellness.
Tracey has a strong focus on gut health and hormonal issues. However, she doesn't see the mind and body as separate and also focuses on mindset and somatic practices for healing the whole person.
Tracey, also a Breathwork Facilitator, elevates her practice by incorporating the transformative power of breath, helping women unlock a newfound sense of clarity, balance, and resilience.
Her empathetic and intuitive nature allows her to connect deeply with her clients, empowering them to navigate the demands of their dynamic lives while nurturing their physical, mental, spiritual and emotional well-being. Drawing on her life experiences and unwavering dedication to her own spiritual practices, she has become a beacon of inspiration for countless women, illuminating a path towards sustained success and vibrant well-being all amidst life's demands.