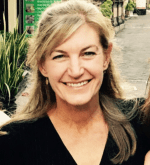 Description of you / your practice
Katie is a Perth-based Clinical Nutritionist. She holds a BHSc in Nutritional & Dietetic Medicine, a BA in Philosophy and is a registered member of the Australian Natural Therapists Association and The Australasian College of Nutritional & Environmental Medicine.
Katie is passionate about improving the metabolic health of individuals through diet and lifestyle and reducing the incidence of chronic disease. She draws on a holistic approach to health and wellness that focuses on addressing the four pillars of good health: nutrition, movement, sleep, and stress management.
Katie encourages a balanced relationship with food where what we eat is both nourishing and enjoyable. Katie helps her clients regain control of their own health and wellbeing through personalised and sustainable diet and lifestyle choices, informed by current evidence-based research and clinical outcomes.
Nutrition is the foundation of good health and plays a critical role in lifespan. Nutritional therapy offers tremendous potential to provide significant improvement. The human body is remarkably resilient and given the chance and the right conditions, is quite capable of healing itself!