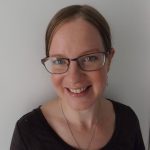 Description of you / your practice
I'm a qualified naturopath and medical herbalist, with over ten years' experience in the natural health field. I'm passionate about working with families to support their wellbeing, with a major focus on nutrition and the power of whole foods and herbal medicine to restore balance within the body. As a Mum-of-three and lactation peer supporter, I particularly like working with women and children, from preconception, pregnancy and breastfeeding through to childhood. Whilst I see all ages and stages in my clinic, I'm especially passionate about supporting children struggling with learning, behavioural and neurological disorders such as ASD, ADHD, tics, PANS etc, as well as helping people who need support with their gut health and immunity. I work a lot with environmental toxicity, helping people find hidden sources of toxins in their homes and lives and supporting the detoxification process too. I have a fully stocked herbal dispensary and can formulate and dispense liquid herbal medicines.
I graduated from Wellpark College in 2012 with a Bachelor of Naturopathy, Diplomas in Naturopathy, Nutrition and Herbal Medicine, and am a professional member of the New Zealand Association of Medical Herbalists (NZAMH).