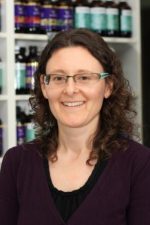 Description of you / your practice
Nicole has over 21 years experience as a Naturopath, and enjoys helping others to gain insight into their health, as well as gain improvements in energy, vitality and specific health complaints. As well as Naturopathy, Nicole is also qualified in Massage, Shiatsu, Natural Fertility, HypnoBirthing® and most recently she became the first Certfied Birthing From Within(R) Mentor in Australia as well as the first Advisor and the Facilitator for Australia and New Zealand. She is also a Celebration Day for Girls (CDG) Facilitator and is part of a small group of CDG Trainers.
Her particular passion is helping couples prepare for pregnancy (preconception care), infertility issues, general pregnancy support, and birth preparation via herbal and nutritional support as well as through Birthing From Within classes.
Nicole welcomes you to consult with her for advice and assistance regarding any health concern, and she looks forward to helping you on your path to well-being and optimal health. Nicole most commonly works with women's hormonal issues including PMS and other menstrual health complaints, menopause, stress, poor energy, digestive complaints, low immune function, headaches and migraines, skin complaints and children's health.