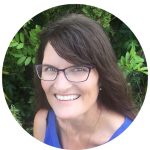 Description of you / your practice
Cary is a registered Naturopath and Medical Herbalist, she is driven to help you overcome your health challenges. Cary's approach is to work with you to understand the root cause of your health challenges and help you bring your body back into balance.
The health of your gut not only influences digestive conditions like IBS, Constipation/Diarrhoea, SIBO, Reflux and heartburn but can also contribute to a diverse range of health conditions like Cardiovascular Disease, Diabetes, Endometriosis, PCOS, Thyroid, Autoimmunity and Hormonal Imbalances.
Having first-hand experience of poor health due to compromised gut health, Cary knows that with a food-first approach, you can take control of your health and well-being.
Interested to know how Cary can help you, book a FREE 10-minute DISCOVERY CALL with her at www.naturalhealthclinic.co.nz.