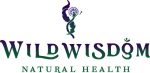 Description of you / your practice
Kia ora, I am Izzy Neill a qualified Medical Herbalist and Naturopath. Based in Whanganui, Wild Wisdom Natural Health offers one on one consultations, creating personalized holistic treatment plans that are tailored to your individual needs.
I specialize in gut health, nutrition, herbal medicine and I am a certified G.E.M.M. practitioner.
I also offer workshops teaching foraging, wholesome lifestyles, cooking, gut health, and nutrition. I am passionate about empowering others with the knowledge to live healthy, vibrant and long lives.
My areas of interest are metabolic health, prevention of lifestyle diseases, migraines, mould toxicity, stress management, chronic fatigue, fibromyalgia, menopause and children's nutrition. You can get in contact via my business page www.facebook.com/WildWisdomNaturalHealth/ and/or follow me on insta Wildwisdom333
For Bookings:
app.simpleclinic.net/public/diary/index/Lmw