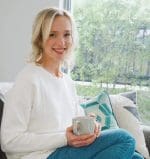 Description of you / your practice
As a qualified Nutritional Medicine Practitioner, I treat the whole person, addressing the root cause of symptoms instead of masking them. Together, we work to restore your health and wellbeing with a targeted approach.
As someone who has been very active for their entire life (dancing, triathlon, running and Crossit), and having experienced debilitating anxiety, panic attacks and chronic fatigue; I understand the frustration that is felt when you are not able to live with the quality of life that you would like.
I am dedicated to working with you through your experience - the joy I feel when someone gains their spark back is unlike any other and this is what inspires me and motivates me to work in this field.