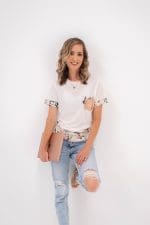 Description of you / your practice
I'm Chantel, a qualified Naturopath and Integrative Health Coach dedicated to helping you thrive. With a focus on simplicity and purpose, I offer telehealth consultations nationwide from the serene Perth Hills.
Experience personalised care that embraces the principles of minimalism, where every recommendation is thoughtfully explained and your voice is truly heard. Utilising cutting-edge functional pathology testing, we'll uncover the root causes of your health concerns and create a tailored wellness plan that addresses your unique needs.
Are you ready to embark on a path towards true healing and meaningful change? Visit our website to book your consultation today.