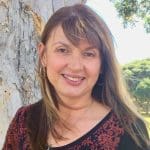 Description of you / your practice
I am a qualified naturopath who is passionate about helping people with their health issues, specifically any gut health problems.
I don't just treat the symptoms, but address the cause to achieve long-lasting results. I like to connect to my clients, listen to them and understand what is going on in their lives and bodies, which is important for me, as every body is different. This allows me to design a treatment plan that will work for you!