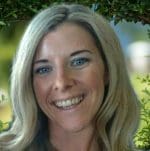 Description of you / your practice
Nicki is a qualified and experienced natural health practitioner. She incorporates functional medicine and evidence-based nutritional and herbal medicine to deliver an individualised and patient-centred approach to health, addressing the underlying causes of disease to promote optimal wellness. She has experience in treating a wide range of complex health issues, including gut disorders and inflammatory bowel disease, mental health issues (MTHFR/Pyrroles) and women's hormonal issues.
As a mother of three, Nicki is very much a family practitioner and has experience treating babies and children, as well as supporting women through every stage of motherhood, from preconception (fertility) through to pregnancy and postnatal care.