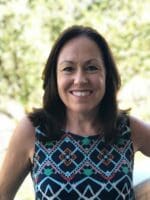 Description of you / your practice
Hi  I'm Patricia and I am a degree qualified clinical nutritionist with a BHSc (Nutrition & Dietetic Medicine) and I passionately believe food can have a profound effect on health and well-being. I am a mother of two girls and have had my health journey where dietary changes were integral to my recovery.
Nutritional medicine is a science that considers how food and food's individual constituents' influence health outcomes both positively and negatively.  However, nutritional medicine is more than that. It is also a holistic form of healing that considers broader influences on health such as lifestyle, psychological stressors and environmental exposures.
As a practitioner I have a highly individualised and personal approach based on the latest scientific research.  I will work with you to identify the underlying causes of any imbalances and collaboratively formulate dietary and lifestyle changes and possibly nutritional supplementation, that supports your health while also accommodating your lifestyle and personal preferences. I will utilise advanced functional testing around food intolerances, gastrointestinal health, hormone regulation and genetics if needed.