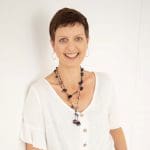 Description of you / your practice
Mission Statement: "To improve lives by maximising health and wellbeing with holistic, genuine and multifactorial care. Ensuring every client understands and has access to the healing power of nature"
Nicole is a degree qualified Clinical Nutritionist who has a passion for helping people achieve health and wellness from a holistic perspective – powerfully encompassing mind, body and soul. Combining modern scientific research with traditional wisdom Nicole is able to help her clients break through the confusion surrounding health and dis-ease.
Nutritional medicine consultations are completely confidential and provide comprehensive assessment and management. With her professional but gentle approach Nicole is able to break down the often complicated treatment plans into simple, tailored, step by step (achievable) goals.
Qualifications:
Bachelor of Health Science (Nutritional & Dietetic Medicine)
Reiki Master/Teacher
Current First Aid/CPR certificates
Current Blue Card (working with children check)
Associations:
Australian Natural Therapists Association (ANTA)
Reiki Australia
Nutrition Society of Australia