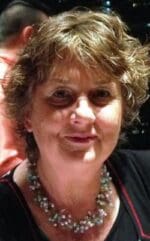 Description of you / your practice
Julie is a lover of life and enjoys helping people improve their lives and be happier and healthier for it. Julie has assisted many people through her clinic and workshops, seminars and group work.
Julie started her career in nursing and then followed her passion for preventative medicine, studying Occupational Health and Safety and Nutrition Medicine as a postgrad at University. She has a passion for combining her natural healing talents with the different modalities she has studied over the years to become a Functional Health Coach, moving away from a symptom management approach to looking for the root cause of a persons dis-ease, illness or condition.
She is part of a network of leading wellness specialists using the most effective processes available today to facilitate change in peoples lives and with an astonishing success rate that has worked for thousands of clients.
Julie has combined her skills and offers programs for her clients, filling the gap between symptom chasing and finding the root cause of the problem. This includes offering a range of services and products to treat the whole person.
As the founder and CEO of Inner Strength(Aust), and through her business, Naturally Healthy, she empowers clients with an integrated and holistic approach to managing their health and their life, believing we all deserve an abundant life – that means physically, emotionally, mentally, socially, financially and spiritually.